Entry Doors
Novatech offers several models of steel door which allow for the addition of different shapes of doorglass; choose a non-embossed door or one with 2, 3, 4, 6 or 9 panels and matching sidelights. All Novatech door panels are beautifully defined and are HCFC-free in order to protect the ozone layer.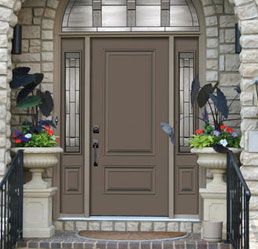 Storm Doors
Gentek aluminum storm doors are designed and manufactured to suit our variable Canadian climate. From the basic to the elegant models, each door is custom made to order, virtually maintenance free and built to last. Each door is fabricated using a heavy-duty four-way overlap frame providing superior weather protection, energy savings, and ventilation. The strong design also provides added security for peace of mind, all the while accentuating the appearance of your home.
Patio Doors
Offering a full range of choices from Sliding Patio Doors, french Patio Doors and French Garden Doors, Allumination provides you with a one-stop solution for all your Patio & Garden Door needs. All of our patio doors are designed and constructed to ensure the same comfortable room temperature throughout the year, while also helping to reduce your energy cost. Our Sliding Patio Doors glide smoothly and provide you with the highest security level available.
NEED MORE INFO?
If you are needing more specific information on our products feel free to click on the desired product logos below to find out more.